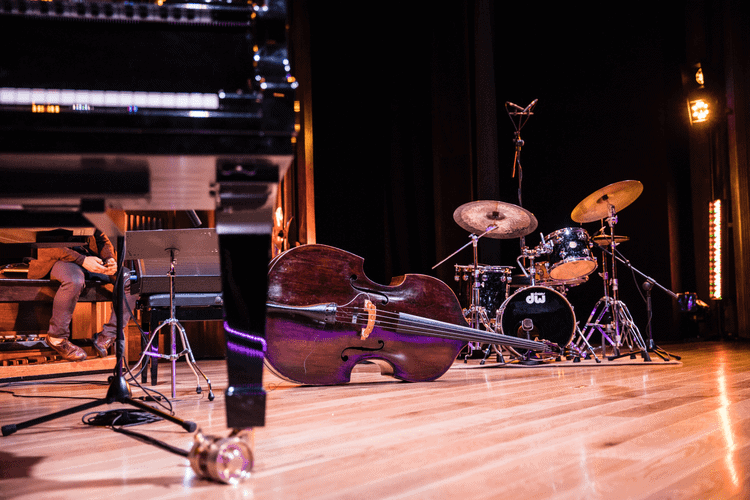 Cool jazz is a low-energy style of playing jazz that differs from its original high-energy genre. Jazz was initially emotive, extroverted and raw until the 1950s when cool jazz carved out its place as a relaxed, introverted and restrained jazz style.
The pioneers of cool jazz performed the total opposite of the long-held jazz style by playing soft, breathy, vibrato-less and behind-the-beat jazz. A great example is Lester Young. He was also smartly dressed, laid-back and played his sax differently than his contemporaries. He won the hearts of many jazz enthusiasts of his time and beyond.
Many people love cool jazz and our jazz bar in NYC hosts spectacular nights of this genre of music. If cool jazz is your kind of music, you are in for a treat as we will discuss its origins and influential artists.
What is Cool Jazz?
Cool jazz is a modernized form of playing jazz that emerged in the late 1940s. It was a reinvention of the bebop jazz style, which had a fast tempo and complex tone. Cool jazz was mainly characterized by relaxed tempos and lighter tones.
Other significant characteristics of cool jazz included:
Soft, restrained sound: Cool jazz is smooth and reserved compared to hard bop and bebop, which are loud and frantic.
Classical music influences: Cool jazz incorporated elements from jazz and classical music with additional instruments rarely played in jazz.
Formal arrangements: A key characteristic of the bebop style is improvised solos. Cool jazz composers prepared their pieces in advance and rarely allowed improvised solos.
Multiple melodic lines played concurrently: Cool jazz composers frequently combined two or more melody lines or chord progressions and played them simultaneously.
Diverse band size: Unlike bebop bands which have quartets or quintets only, cool jazz does not have a standard size, and band size ranges from three to nine members with a wider variety of instruments accepted.
The term cool came into use in 1953 when the famous Capital Records released an album called Classics in Jazz: Cool and Quiet. The best description of cool comes from the tuneful & light-hearted music of saxophonist Dave Pell from Los Angeles and the intense & intricate music of New York-based pianist Lennie Tristano.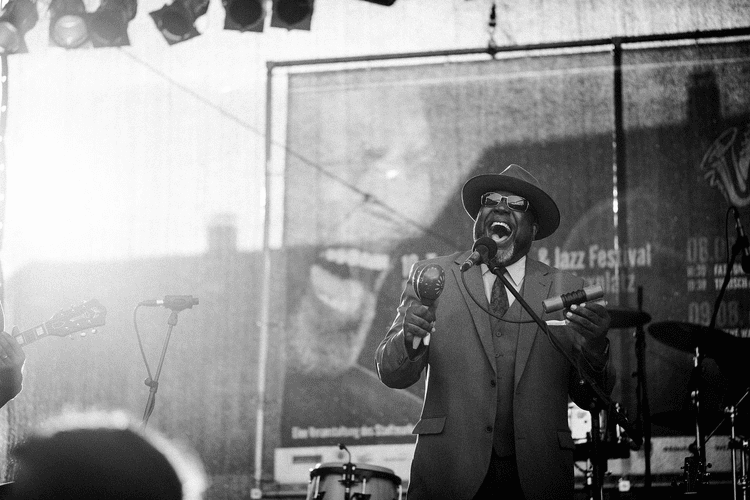 Influential Cool Jazz Artists
Lester Young and Miles Davis were among the first musicians to play cool jazz in the late 1940s and early 50s. Young started playing the relaxed light style jazz, while Miles Davis later developed the style and is primarily known as the creator of cool jazz. Let us look at these two influential cool jazz artists and one classic jazz quartet.
Lester Young
Born in 1909 in Woodville, Mississippi, Lester Young was an American tenor saxophonist who became popular in the mid-1930s as a member of the Count Basie band. He later introduced an improvisation approach that became a foundation for modern jazz. Lester's tone significantly departed from the traditional full-bodied, dark, heavy variety with a fast vibrato.
His approach to jazz was relaxed & graceful and his lines were logical, streamlined & strikingly melodic. Lester's style was impactful, with notable jazz figures like Stan Gert and John Coltrane naming him their all-time favorite cool jazz artist.
Miles Davis
Born in 1926 in Alton, Illinois, Miles Davis (full name Miles Dewey Davis III) was an American jazz musician and an excellent trumpeter. His role as a bandleader and composer enabled him to influence the emergence and growth of cool jazz. Miles started his music career as a member of Charlie Parker's bebop quintet.
He later recorded his first instrumental cool jazz album called Birth of the Cool. In 1959, he recorded the famous Kind of Blue album, which jazz critics regard as the greatest jazz record and one of the most influential albums of all time.
Dave Warren Brubeck Quartet
Dave Brubeck was born in 1920 and became a popular American jazz pianist who combined elements of classical music and jazz. He studied music composition and later formed the Dave Brubeck Octet in 1946. The group made several recordings that reflected what Dave had studied as it incorporated two signatures and two keys played concurrently.
In 1951, Dave formed a trio and later included alto saxophonist Paul Desmond who played a pivotal role in his success. The Quartet gained its greatest success in 1960 with Desmond's composition of "Take Five." It became a jazz classic and is still the best-selling jazz single of all time.
Arthur's Tavern is the place to listen to cool jazz artists influenced by the three above, amongst other forms of live music in NYC. The artists who play at our establishment combine old-time classics with modern-day breathtaking cool jazz pieces.