Private Event Venue For Memorable Celebrations
Nestled in the enchanting West Village, Arthur's Tavern is more than a famous jazz bar – it's an ode to the area's iconic cultural history. Its charming cobblestone streets bore witness to the makings of some of the most famous beat poets and jazz musicians to date, including the legendary Jimi Hendrix and Edgar Allan Poe.
The 1960s artistic revival is still etched into its buildings today. What's more, our easy-to-access bar serves as a private event venue, too. Treat your guests to a sophisticated evening, and a chance to soak up the remnants of the area's progressive history over creative, jazz-inspired cocktails and a rotating list of internationally and locally claimed musicians.
What Defines a Special Event?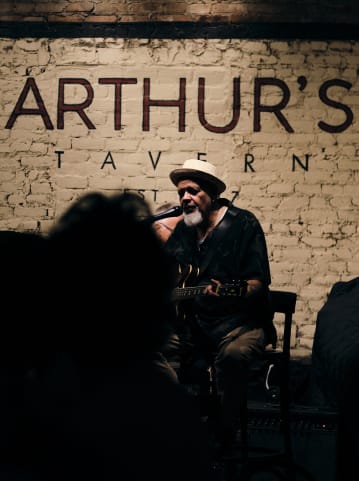 Celebrating that something special, somewhere special, makes sense. And all the better when put together by a professional team.

After all, planning the perfect private event can be complex. From the decor to the music to the food and drinks, each element must come together smoothly to save you the stress, time, and energy you'll need to party the night away.
Stylish & Versatile Event Spaces
The Arthur's Tavern bar has been operating for 85 years. Still, paying homage to the past is even better when blended with modern-day perks.
Enter our nearby private event space venue, with a full-service bar and hands-on team ready to make your celebration exactly what you wished for. From an extensive list of quality wines to craft beers, spirits, and jazz-inspired cocktails, there's a drink for every mood, preference, and occasion.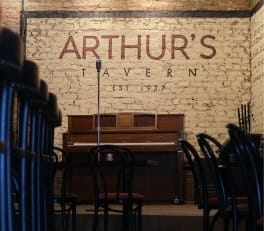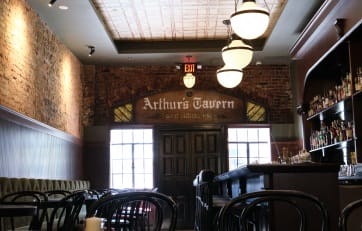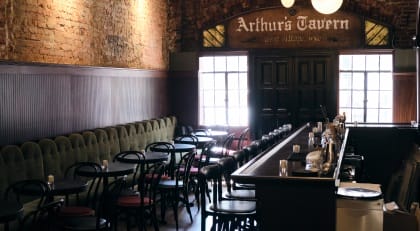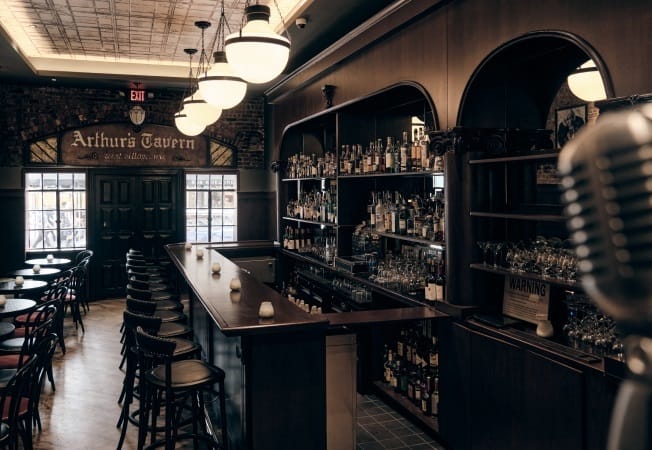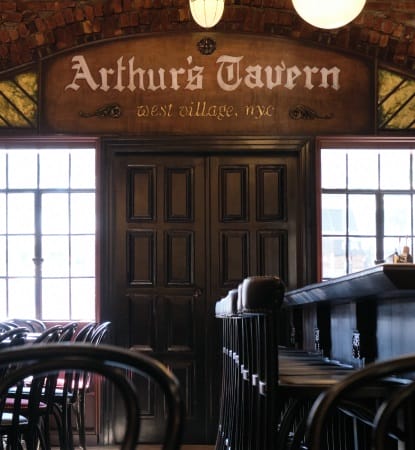 Our Team Will Take Care of Every Detail
Arthur's was home to icons like Charlie Parker and Roy Hargrove. Today, the historic bar is still a curious visitor and passionate jazz lover's go-to escape, with a rotating list of talented musicians performing almost every night.
Putting together a live show is no easy feat. But we've been hosting jazz events for years. Our state-of-the-art audio equipment, elegantly restored 1940s interiors, and experienced staff make any private event, no matter the size or occasion, one to be remembered.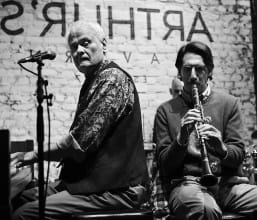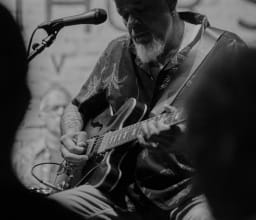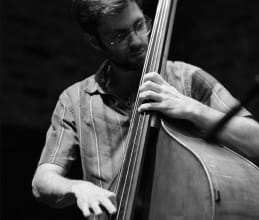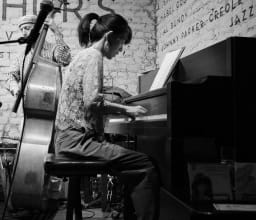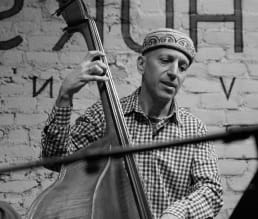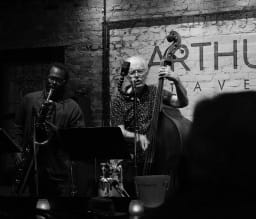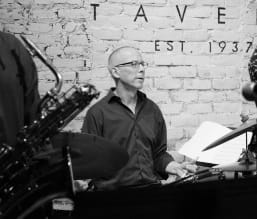 A Conveniently Located Private Event Venue
Arthur's Tavern redefines the art of celebration. Located in the famous West Village, NYC, it's a convenient spot for an after-party or lighter get-together before hitting the city for a wild night out.

We invite you to tap into the creative energy and the mystery of the city. Clink your glasses as you connect amidst this dreamy backdrop and celebrate your private event with style and more than a little soul.

Contact our team for queries or to book this private event space near you. We'll see you soon.