Arthur's Tavern – Cocktail Lineup
Discover the Exquisite New Cocktail Lineup at Arthur's Tavern
Tucked away and intimate, Arthur's Tavern is a remnant of post-prohibition underground establishments where locals and tourists connect over the timeless appeal of jazz. With cocktails deeply intertwined with 
jazz-bar 
history, come and find the ideal drink to sip on as you lose yourself to the smooth and sultry melodies that define the music's mysterious past.

The Show Must Go On - Swing Jazz
Bold, intense, and velvety, this decadent drink is well-matched with a jazz lover who's as daring and bold as its flavors. 
With robust notes of roasted coffee beans and dark chocolate, the Van Gogh Double Espresso Vodka's hint of bitterness is beautifully balanced by The Screwball Peanut Butter Whiskey. 
The result is a smooth and creamy taste and a blend that's bittersweet, echoing the feeling of the lively, adventurous, and nostalgic memories of 1930s swing.
The Show Must Go On - Swing

$19
Honey Beats (Non-Alcoholic) - Latin Jazz
Don't let this innocent-looking, non-alcoholic cocktail fool you. Beautifully served in a coupe glass, she's as richly flavorful as she is pretty. 
With tones of red, this drink is topped off with a fresh raspberry. So, expect bursts of fresh flavor with a hint of lemon to undercut the honey-syrup sweetness. It's a playful fusion that will have your tastebuds tapping to the cheeky tunes of Latin jazz.
For those looking for a taste of something refreshing, natural, and tart – this pretty drink's taste profile will be the perfect fit for you.
Honey Beats (Non-Alcoholic) - Latin Jazz

$14
Jazz-funk enthusiasts will love this drink, which comes with an air of mystery and a hint of regal complexity. Its cool façade may be misleading, though, as the touch of Tequila adds a fantastically warm feeling to the mix and depth to the drink as a whole.
Served in a tumbler, the smoky, spicy, flavor profile is multidimensional. Folks enjoying a fusion of flavors will delight in this experimental blend that echoes the warm and unexpected layers of jazz-funk. 
Smoky Daisy - Jazz Funk

$17
Arthur's Word - Afro-Cuban Jazz
This sophisticated and laid-back drink is any rum enthusiast's dream come true. With its balanced flavor and blend of natural, earthy, and sweet tones, picture a Cuban sunset whilst you sip on this citrusy drink and savor its summery feel.
Served in a coupe glass that offers an air of sophistication, the drink's vibrant flavor profile is reminiscent of the Afro-Cuban cultural fusion and lively beat. The rum is smooth and soulful, adding depth to the experience. Overall, Arthur's Word is a tasty dance inspired by the layered melodies and intricate rhythms of the genre it pays homage to.
Arthur's Word - Afro-Cuban Jazz

$18
Sweet Georgia Mule - Jazz Blues
Flavor adventurers with a love for the sweet and tangy will delight in this well-rounded drink. Refreshingly crisp, the touch of rosemary adds a soft aromatic feel to your first sip, followed by a tangy burst of lime. The simple syrup and white peach's sweetness is balanced by the ginger beer's spicy kick.
Sweet, tangy, and spicy, this blend captures and embodies the improvisation and energetic spirit of jazz blues. Savor the flavors, and let your be heart tugged by a hint of nostalgia as you're transported to the smoky jazz clubs of times long past.
Sweet Georgia Mule - Jazz Blues

$16
New Fashioned - Early Jazz
Whiskey lovers with a feel for refinement will enjoy the drink's layered tasting experience. This modern twist to the classic old-fashioned is smooth and rich, with its bourbon tones gently balanced by a touch of honey syrup. 
Still, this drink has energy! Citrusy and aromatic, the orange bitters and mix of cinnamon add a touch of warmth and movement to its flavor profile, aptly capturing the captivating, lively spirit of early jazz. 
New Fashioned - Early Jazz

$19
Smoking Revolver - Jazz Fusion
Bold and eclectic, the "Smoking Revolver" reflects jazz fusion's experimental nature. Its taste profile is dynamic, with the rye whiskey bringing something bold to the mix, while the tones of the Creme de Cacao and the coffee liqueur create a sensory experience that's somewhat bittersweet.
Bold, diverse, and smoky, savor its complex layers while being transported to the innovative and boundary-pushing world of jazz fusion.
Smoking Revolver - Jazz Fusion

$18
The French 75 - Smooth Jazz
Meet the classic French 75. Its weapon-like kick is beautifully balanced by the gin's floral notes and sweetened with simple syrup. The dash of lemon juice brings a refreshing tang to the mix, with the touch of prosecco rounding it off, resulting in a drink with an elegant flair.
This relaxed and classy blend is also slightly bubbly – a celebratory, summary affair inspired by the mellow and easy-listening notes of the beloved genre, Smooth Jazz.
The French 75 - Smooth Jazz

$17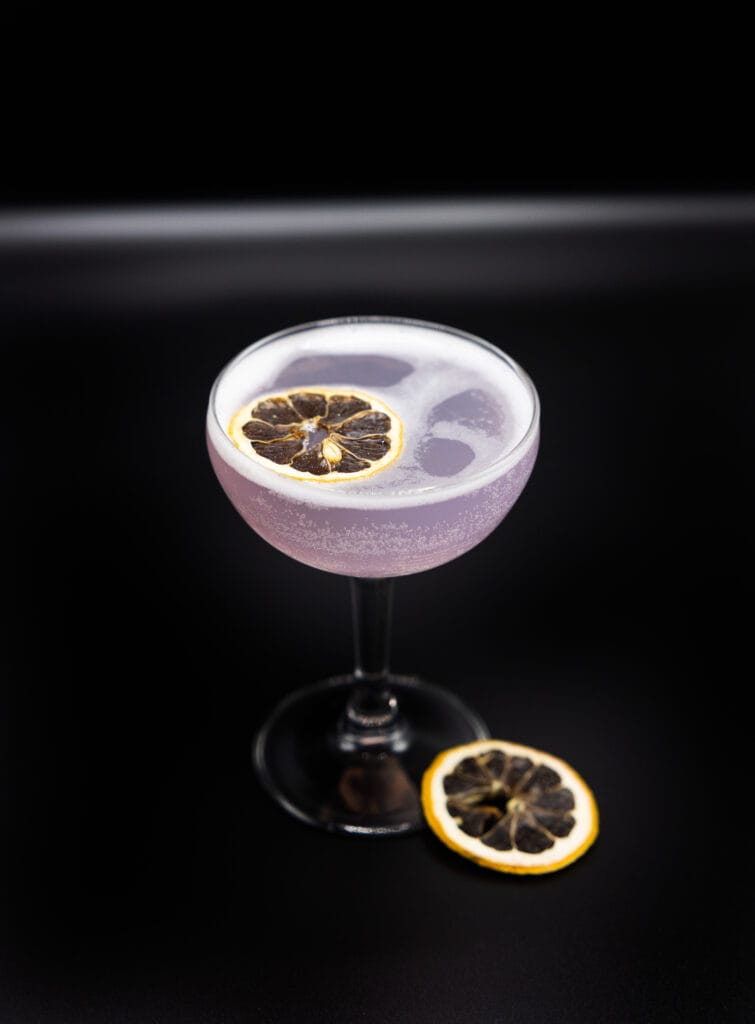 Arthur's Tavern – A Taste of the Best of Jazz
The history of cocktails in jazz bars is deeply entwined with the cultural movements of jazz music. Inspired by this, our bartenders create flavorful concoctions with a touch of sentimentality, where the combination of spirits, mixers, and garnishes tells a story as rich and intriguing as the history of jazz itself. 
Contact our team if you'd like to make a reservation, and visit Arthur's Tavern for an intoxicating journey inspired by a time far, far away.