Named one of the greatest musical innovators of the 20th century, Charlie Parker, nicknamed Bird, was the most notable figure in the development of jazz, more specifically bebop. He was known as a master of improvisation due to his unrestricted nature of playing arrangements.
The bebop style featured complex chord progression, fast tempo, frequent changes of key, use of scales, and the occasional reference to the original melody. This invention changed the popular understanding of Jazz as danceable swing-style music to a relaxed approach that needed close listening.
Parker was born in Kansas City and initially played in various Missouri nightclubs with local blues and jazz bands such as Jay McShann's and Buster Professor Smith's band. He toured New York with Jay McShann's band and decided to move there and explore other musical possibilities.
In 1940, he made his first solo recordings. He also invented a signature technique that involved playing the higher chord intervals for the original melody and then making changes to back them up seamlessly. It was at this time that he earned the nickname "Bird."
Did you know that Parker was a regular performer at Arthur's Tavern? In fact, his last performance was at our venue, one week before his demise in 1955. Arthur's Tavern is popularly known as "The Home of the Bird" as this was his favorite spot to play. We stay true to his legacy and play his entire solo and band jazz collection.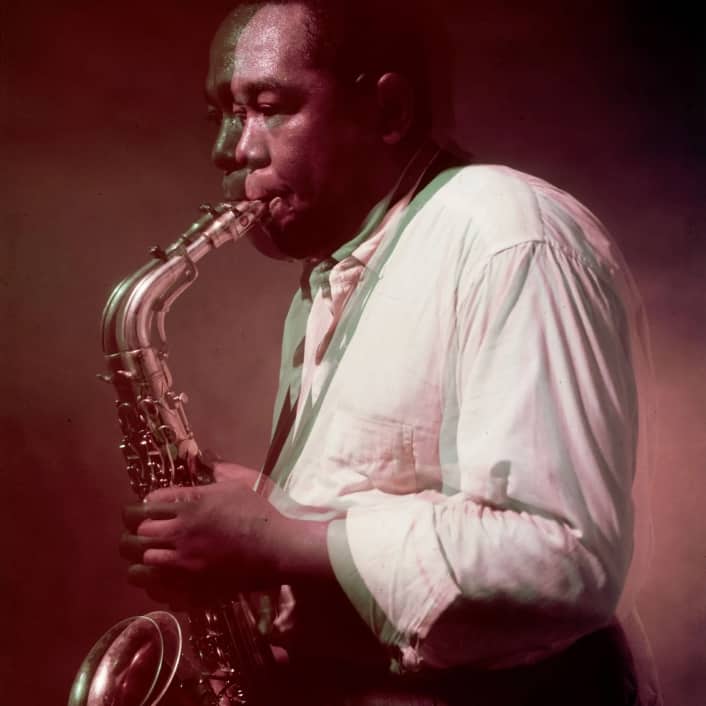 As a legendary Grammy-award-winning jazz saxophonist, Charlie Parker captured people's attention when he spoke about jazz, particularly bebop style. He would explain how he remarkably improvised the arrangements during live performances and point out that jazz creativity had no limit.
Parker's love for jazz music naturally showed in his verbal utterances about his commitment to improving the art of jazz performance. Here are three examples of his awe-inspiring quotes:
 "Music is your own experience, your thoughts, your wisdom. If you don't live it, it won't come out of your horn. They teach you that music has boundaries. But, man, there's no boundary line to art."
 "I realized by using the high notes of the chords as a melodic line, and by the right harmonic progression, I could play what I heard inside me. That's when I was born."
"Don't play the saxophone; let the saxophone play you."
Parker's songs revolutionized jazz music by shifting from the popular diatonic scales common to jazz. He composed themes using chromatic scales and improvised melodies to create spectacular tunes. Let us briefly look at four of his famous songs that are favorites of jazz lovers and among the popular playlist at Arthur's Tavern.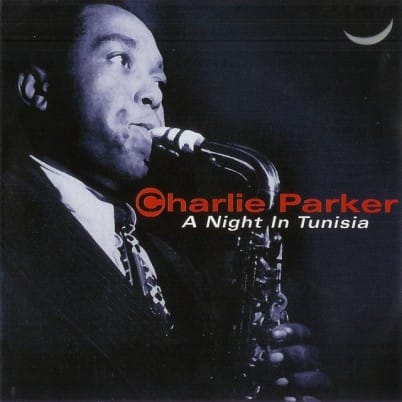 "A Night in Tunisia" is currently recognized as one of the most influential tracks of modern jazz, and it appears on over 300 CDs. The song was composed by Dizzy Gillespie in 1942 under the name "interlude." But, it was Charlie Parker and Miles Davis' improvised version that made the song famous.
"Ko Ko" was Parker's first record where he could showcase the high-speed melodic creation and offbeat playing that characterized bebop style. The song begins with the trumpeter and alto saxophonist playing together, followed by Dizzy Gillespie and Parker exchanging eight-bar melodic phrases. A quick unison follows, and Parker finishes with his exceptional solo.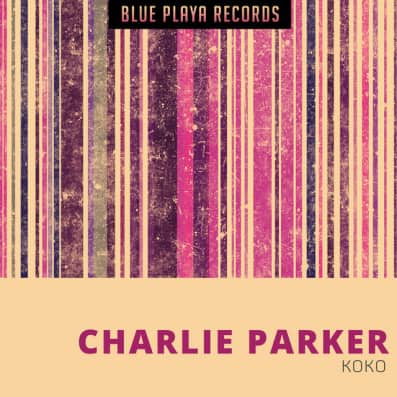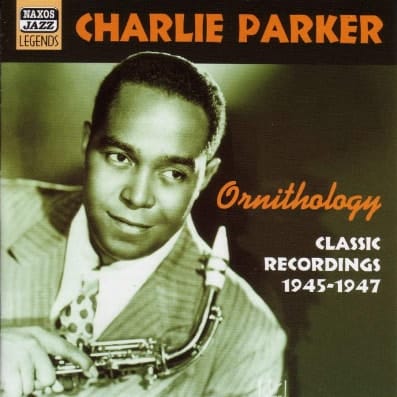 Charlie Parker used Ornithology to reference his nickname Bird and the official name for the newly created melody written over the chord progression of a song titled "How High the Moon." In 1946, Parker's band made the first recording of this album and ultimately earned a spot in the Grammy Hall of Fame in 1989.
Now's the Time is a simpler and bluesier composition slightly different from Parker's more progressive fast tempo leanings. The song is based on conventional twelve-bar changes. It is described as a riff-based blues with additional bebop phrases.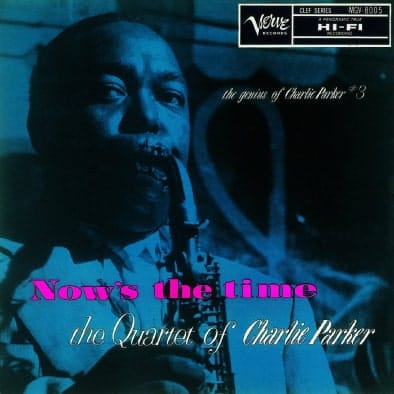 CHARLIE PARKER WITH STRINGS
Charlie Parker had a longstanding desire to perform and record in a string setting. He loved classical music and admired classical legends such as Igor Stravinsky. He wanted to run a music project that incorporated classical elements and jazz.
In 1949, producer Norman Granz organized for Parker to record an album with a mixed group of chamber orchestra and jazz musicians. This recording session gave birth to the "Charlie Parker with Strings" album with six standard songs. A successive additional session was held in 1950, where another set of eight songs was recorded. In 1995 Verve records reissued the fourteen songs recordings for a compact disc with an additional ten tracks where Parker had a string accompaniment.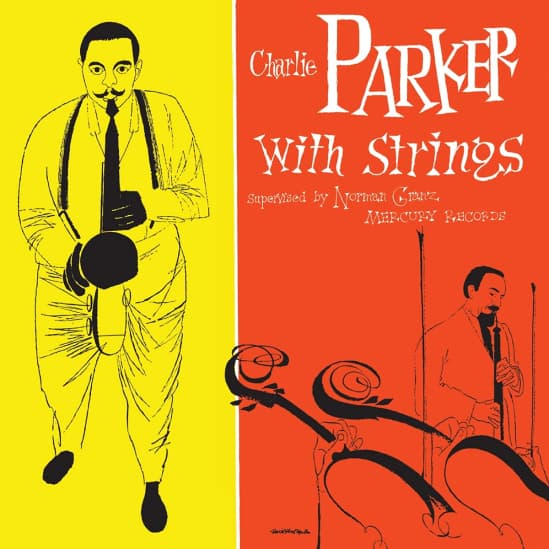 Jazz at Massey Hall album recording brought together five leading modern players of that day: Charlie Parker, Charles Mingus, Max Roach, Bud Powell, and Dizzy Gillespie. The album recording was planned as a live performance on May 15, 1953, at Massey Hall in Toronto. It was advertised in some areas as the greatest jazz concert ever. Unfortunately, the event was poorly attended due to a concurrent televised heavyweight boxing match, but the album was a success. It was instated into the Grammy Hall of Fame in 1995.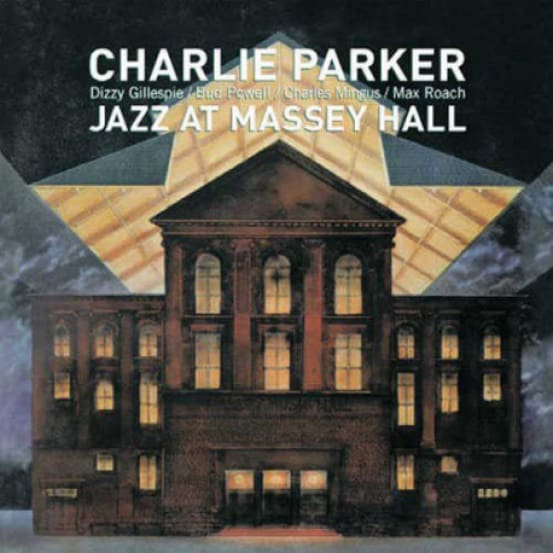 Charlie 'Bird' Parker died on March 12, 1955, in his friend's apartment in New York due to a bleeding ulcer and lobar pneumonia. His long-term substance abuse contributed to his death as he had previously been diagnosed with liver cirrhosis and had also suffered a heart attack. The coroner who performed Parker's autopsy estimated his body to be that of a 50-year-old man, yet he died at 34 years.
 Parker had an immense influence on modern Jazz by creating the Bebop style. He is also considered the greatest jazz saxophonist and a genius at intense improvisations. Parker modeled that a tune can be played using different rhythms and sound better than the original melody. He remained true to the idea that there is no limit to creativity in music and influenced modern-day musicians to play outside their comfort zone.
Enjoy Charlie Parker's songs at Arthur's Tavern, The Home of the Bird. We will take you back in time as if you were in Massey Hall listening to his live performance.