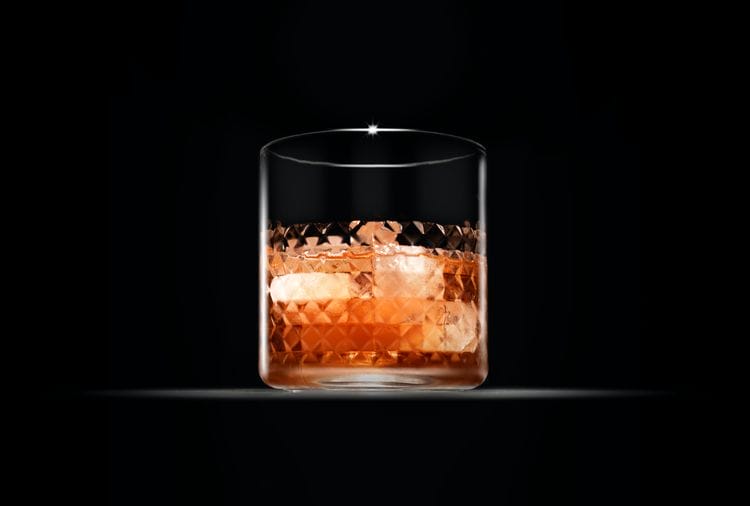 In the past decade, flavored whiskeys have become popular in the USA. It's difficult to imagine a time when whiskey was all plain. With all due respect to traditional whiskey, modern crafting has given birth to unlimited flavored whiskeys you can enjoy straight up. One such popular blend is the American honey whiskey that you can get at our whiskey bar in NYC.
The legendary Jimmy Russell was the first to create a honey-flavored whiskey. While he respected traditional American whiskeys' deep, bold flavors, Russell wasn't afraid to develop new recipes. He used various fruits and spices to come up with unique blends. Thus, Wild Turkey Honey Liqueur was born in 1976 with it being later renamed American honey whiskey in the mid-2000s.
Today, there's no reason you can't enjoy your whiskey with a delicious honey aroma straight from the bottle. You don't need any mixing skills as this comes perfectly blended. This whiskey is well-aged, smooth, and sweet, so you can easily pass on the ginger ale. There are several brands of American honey whiskeys, but let's look at Jack Daniel's as an example.
Jack Daniel's Honey Whiskey
With many brands coming up with their versions of American honey whiskey, Jack Daniel's has joined the bandwagon. And this version is arguably superior to some.
This blend is made by mixing a little honey with Jack Daniel's Tennessee whiskey to give it a long smooth texture. Although the honey used is minimal, it's enough to provide it with the aroma and an oily feel on the palate. In addition to the taste of honey, you'll also get hints of:
Dark chocolate
Sweet milky coffee
Cinnamon heat
Vanilla fudge
Demarara sugar
Jack Daniel's Honey is versatile. You can serve it straight up or chilled on the rocks. Mix it up with a soda, and you can boost the taste even further. You can never go wrong with Jack Daniel's honey. Only your environment can limit how you maximize the experience. So get out to a great joint with your friends and have the ultimate Jack Daniel's honey moment.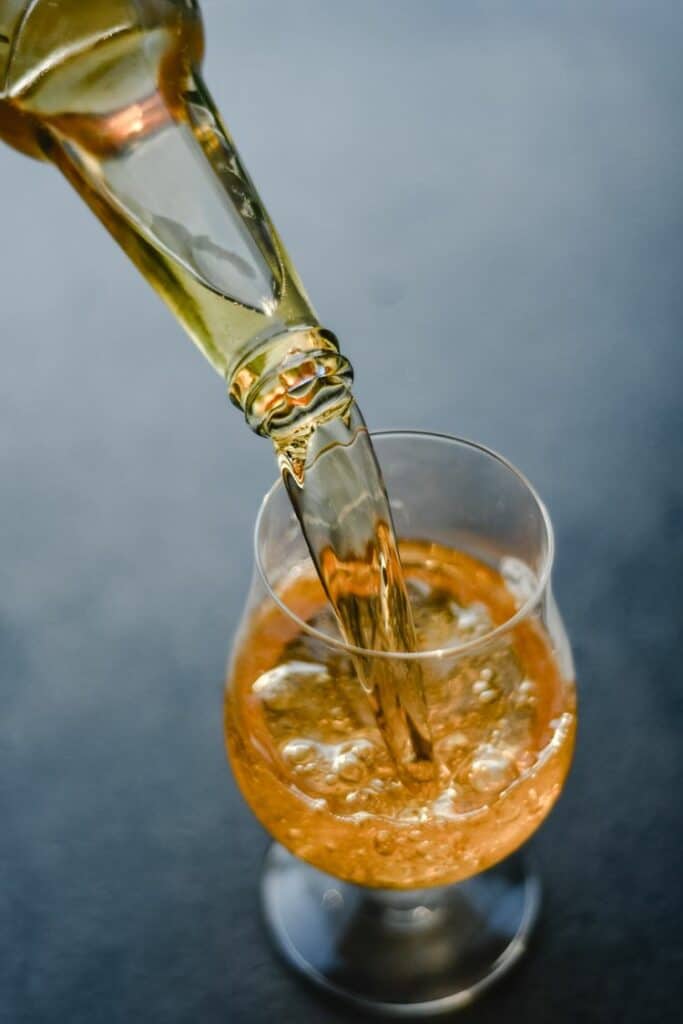 What to Mix with Honey Whiskey
It's hard to find bars that don't stock honey whiskeys. However, you may miss out on creative ways to enjoy this famous spirit. Here are our recommendations:
Over ice: You can serve this whiskey straight if you're up for it. Or pour some on the rocks for a chilled drink. You won't lose the aroma and sweetness if you don't overdo the ice.
Iced tea: More flavor, when picked properly, adds personality to your honey whiskey. We love it with iced tea. You can use unsweetened tea as the whiskey already has a sweet taste. However, use sweetened tea if you love yours on the sweet side.
Soda lemonade: Nothing says summer better than this simple cocktail. Whether you're having a good time with friends at the beach or unwinding after a long day at the office, mixing honey whiskey with lemonade will upgrade your glass.
Lemon juice (gold rush): Fresh lemon juice will do if you don't have lemonade. Just squeeze two ounces of the juice, and mix with your whiskey in a shaker filled with ice. Strain into a glass and then top up with ice. Enjoy.
Ginger ale: All you need is some ginger ale to mix with your whiskey. Pour in a glass and add ice. Garnish the drink with a lemon wedge to give it a sophisticated look.
American Whiskey NYC
New York brings together people from various cultures. But a common factor is that New Yorkers love to have a good time after all the hard work. And what better way to unwind than with a glass of American whiskey?
American Whiskey is produced by using various types of grains. The grain used and the method of production results in several whiskey categories including:
Bourbon whiskey
Rye
Malt whiskey
Rye malt whiskey
Tennessee whiskey
Corn whiskey
Wheat whiskey
Within every category, different distillers compete to produce the best whiskey brand. As a result, you can easily be spoiled for choice. Here are just some of the whiskeys you will find at Arthur's Tavern.
Bourbons
Angels Envy: A top-shelf Kentucky straight bourbon
Old Grandad 114 proof
Quality House Bourbon Old Style
Wild Turkey 101 Proof
Michter's Bourbon
Rye
Angels Envy 100 proof
Jim Beam
Rittenhouse 100 Proof
Templeton
The cocktail bar menu at Arthur's Tavern has more American whiskeys that aren't listed here. And the environment and music are just perfect for an evening out with the boys or meeting new people. If you're down to having some fun, you can't go wrong with us. Our whiskey selection caters to both whiskey veterans and newcomers alike.