A new genre of compact but potent chamber music was developed in the 1930s by the violinist Stéphane Grappelli and the guitarist Django Reinhardt, born in Belgium. Jazz Manouche, or Gypsy jazz, was performed by a lead guitar, violin, string bass, and not one but two rhythm guitars in an acoustic all-string band.
What Is Considered Gypsy Jazz?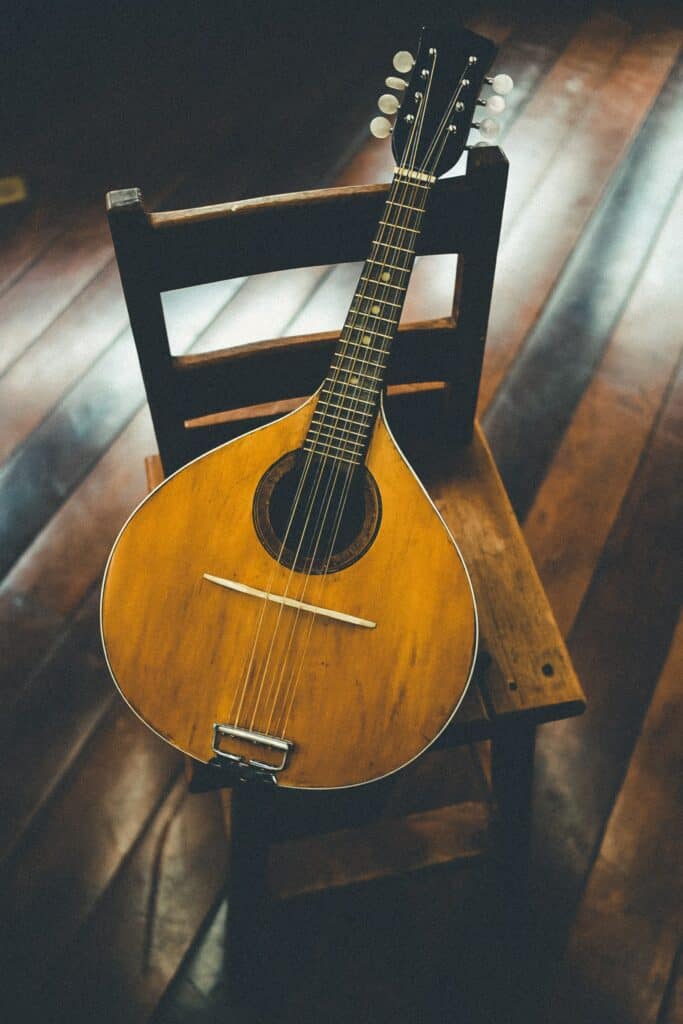 Gypsy Jazz is probably something you've heard before without realizing it. It's played in movies, French-themed shows, or podcast transitions. This is a type of jazz music where improvised melody lines, usually played on the guitar or violin, are backed by an acoustic guitar that provides the distinctive, quick swing rhythm.
Gypsy jazz is strongly linked to Django Reinhardt, the genre's reigning leader. He was one of the great guitarists, and the history of manouche (French for gypsy), or gypsy jazz, begins with him. Django, a Romani-French musician, used early jazz with his Manouche musical background to create an intriguing musical synthesis.
Big bands were still in use in America when the Hot Club Quintett, which featured Django Reinhardt and Stephane Grapelli, started to blow the stages in Paris in 1934 with just five men. Gypsy Swing was created earlier, although it is extremely close to Bebop's jazziness, which debuted in 1940.
With his two pieces, "Appel indirect" (May 1938) and "Rhytme Futur" (Oct 1940), Django honored the Modal Jazz, which entered the public attention in 1958 as a result of Miles Davis' "Milestones."
Gypsy jazz has maintained its history and is being played today, just as the Swing era never came to an end, while American jazz altered and grew through time, became liberated with "Free Jazz," and finished its career by fusing with other music genres like rock and pop to create "Fusion." Gypsies mostly play gypsy swing, but more and more "gadjos" (non-gypsies) are playing it now and spreading it over the globe.
How is Gypsy Jazz Different From Jazz
Gypsy jazz features a unique kind of strumming on the rhythm guitar known as "la Pompe" or "the pump." This type of rhythmic percussion is comparable to the "boom-chick" in bluegrass genres; it gives the song its quick swinging sensation and frequently accentuates beats two and four, which are essential to swing.
Gypsy jazz ensembles typically use acoustic instruments. Even larger settings frequently strive for an acoustic sound when amplifying. Guitarists frequently use a Selmer guitar type created by Mario Maccaferri.
Since there are no drums in the band, rhythm guitarists are crucial in generating the unmistakable joyful swing of the genre.
Phrasing and Musical Composition
Arpeggios and chromatic notes make up the bulk of the solos in Gypsy Jazz. Of course, the solo can also be aerated with other aspects like scales, chord melodies, and some gymnastics. Gypsy jazz hardly ever uses the inside-and-outside playing techniques popular in American jazz.
American jazz has a propensity to sound ethereal and unpredictable, whereas gypsy jazz sounds grounded. The melodies are easily identifiable, understandable, and singable because the solo uses so many arpeggio notes.
Instrumentation
A guitar and a violin will unavoidably come to mind when you think about Gypsy Swing. Saxophones and trumpets are more likely to come to mind when you think of American jazz. The Gypsy Swing doesn't use the jazz drum's well-known swinging ride. The rhythm guitar's percussion takes the place of the drum. The tone of the original Selmer Maccaferri guitar is crucial to Gypsy Jazz.
A small number of luthiers still manufacture this type of guitar all around the world. Gypsy jazz is nearly impossible to perform on a regular Western-style guitar since the instrument's sound is so distinctive. Along with the guitar and upright bass, this music is frequently played on the violin, clarinet, and accordion.
Gypsy Jazz Artists
Some of the greatest American jazz bands and performers of the day greatly influenced Django, but so did French impressionism (Debussy, Ravel, Satie). Gypsy jazz frequently employs 6th chords, and some of the reduced and whole-tone runs are influenced by impressionism.
The genre has grown in popularity in modern times thanks to players and inspiration from throughout the globe. Professional gypsy jazz guitarists today may use elements of South American, blues, rock, country, and other genres to further the genre.
The early Django inspirations, the type of guitars or equipment, and the musicians' blazing technical skills most frequently remain constant in the present genres.
Gypsy jazz has been passed down from generation to generation; for a very long time, only the gypsies were aware of it. The genre has gained widespread recognition thanks to many contemporary players, millions of YouTube views, and DjangoFests held worldwide.
Here are some of the most recent albums by popular musicians:
Netherlands artists: The Rosenberg Trio, Fapy Lafertin, Lollo Meier, Jimmy Rosenberg, and Paulus Schäfer.
French artists: Angelo Debarre, Biréli Lagrène, Tchavolo Schmitt, Dorado Schmitt, and Romane.
German artists: Joscho Stephan, Wawau Adler, Vano Bamberger, and Gismo Gra.
Get a taste of lively gypsy jazz at Arthur's Tavern, which features Django standards and classic swing tunes. Learn more about Modal jazz, how it is different from Gypsy jazz and the origin of this music genre.