The origins of Bossa Nova as a musical trend may be traced back to the late 1950s and early 1960s in Brazil. Those were the golden years of 'The New Wave,' defined by a flurry of artistic collaboration. On the streets of Ipanema, singers, composers, and poets such as Tom Jobim, Vinicius de Moraes, and Joo Gilberto used to assemble and exchange ideas and artistic experiences.
This calm samba is heavily influenced by the work of renowned songwriter Antonio Carlos Jobim and brilliant guitarist Joo Gilberto. Pieces like 'Girl From Ipanema' and 'Brazil' garnered international fame to Bossa Nova and captured the attention of American jazzman Stan Getz.
Bossa Nova Meaning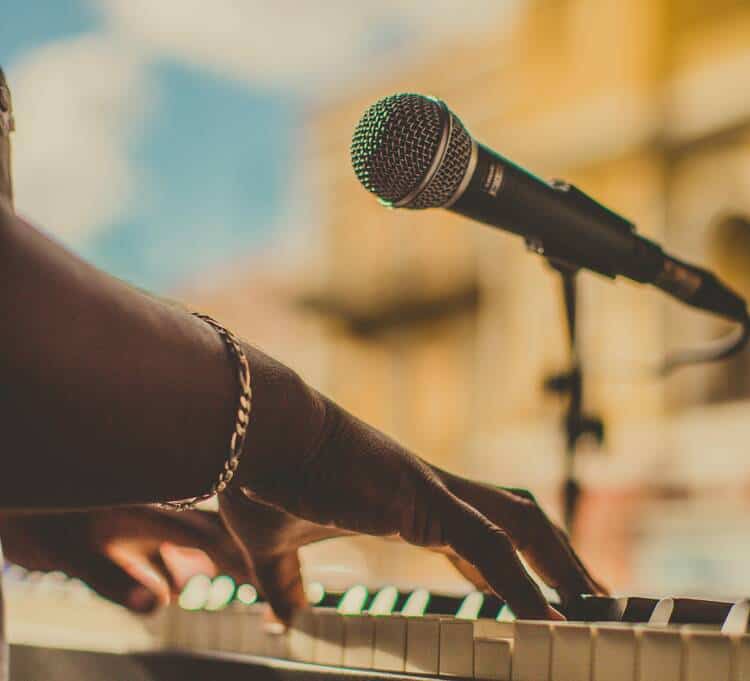 bossa nova means 'new trend' and mainly refers to a style of Brazilian jazz music characterized by a harmonic, poetic, striking, yet soft interpretation of samba.
For Brazilians, the term 'bossa' refers to more than just a propensity or a 'wave.' It's slang for something done with zeal and charm. The phrase was initially used in a samba song by Noel Rosa in 1932, " Coisas Nossas." According to the lyrics, 'bossa' is that special that Brazilians have, which is an appealing characteristic and unique outlook on life.
The first official Bossa Nova LP was released in 1958. The LP was recorded by Elizabeth Cardoso and was named 'Canço do Amor Demais' (Song of Too Much Love), with music by Tom Jobim, words by Vinicius de Moraes, and guitar accompaniment by Joo Gilberto.
If listeners well received Bossa Nova, it wasn't highly praised by Brazilian critics. The distinctive interpretation of the famous samba translated into dissonant chords and pauses typically of Jazz. Other critics, however, embraced the new genre as one of the greatest innovations in Brazilian music.
Bossa Nova Songs
Garota de Ipanema by Vinicius de Moraes and Tom Jobim (The Girl from Ipanema) Garota de Ipanema, perhaps one of the most famous bossa nova songs, was inspired by the two artists' daily observations of 17-year-old Helô Pinheiro passing by a pub in Ipanema. The song became a worldwide hit and garnered the performer multiple prizes.
Corcovado by Tom Jobim Born Antônio Carlos Brasileiro de Almeida Jobim, Tom Jobim is regarded as one of the greatest bossa nova vocalists of all time and a pioneer in the genre's development. Corcovado is no exception.
Ela é Carioca by Joo Gilberto (She is Carioca) Joo Gilberto's "Ela é Carioca" (She is Carioca) is One of Joo Gilberto's most beautiful melodies, delivered in hushed tones as if next to your ear. Its charm stems from its minimalism, which includes only a few hand-played instruments.
Desafinado, Joo Gilberto (Tuneless) is Another of Joo Gilberto's most famous songs, spoken in his trademark gentle voice and backed just by a guitar. Joo Gilberto is a Brazilian singer-songwriter best known for his contribution to the development of the bossa nova genre in the 1950s.
Bossa Nova Artists
Antonio Carlos Jobim, or Tom Jobim, was a key figure and inventor of Bossa Nova. He is most known for writing 'Girl from Ipanema,' which he subsequently recorded with Frank Sinatra when residing in the United States. His compositions are still among the best, most intellectual, and poetic examples of the Bossa Nova style.
Vinicius de Morães was a well-known Brazilian poet who, together with Tom Jobim, was instrumental in the development of Bossa Nova. Together with the Gilberto pair, they popularized the new wave of Brazilian music and affected the direction of jazz music.
João Gilberto was regarded as one of the fathers of Bossa Nova, lauded for his lyrical and beautiful singing style and his unique use of the acoustic guitar. Gilberto captured Brazil and, shortly after, the entire globe with 'Chega de Saudade.'
Astrud Gilberto is the renowned vocalist of the new Brazilian music style. She is well known for her rendition of the Grammy-winning song "Girl from Ipanema."
These musicians, their music, and much more may be heard at Arthur's Tavern in New York. Arthur's Tavern, established in 1937, has long been regarded as one of the best bars in West Village. More than 85 years later, we continue to offer a local pub with the spirit of Old NYC in a recognized historical structure.
While everyone enjoys a drink at our bar, there is always live jazz and blues music playing. Our objective is to offer a lively and welcoming environment for everyone to enjoy themselves while in town, whether for a little trip or whether you live here permanently.