New York City's vibrant jazz scene has been home to numerous iconic performers who have left an indelible mark on the genre. Among these musicians and performers is the legendary Tony Middleton, a versatile singer, songwriter, and actor.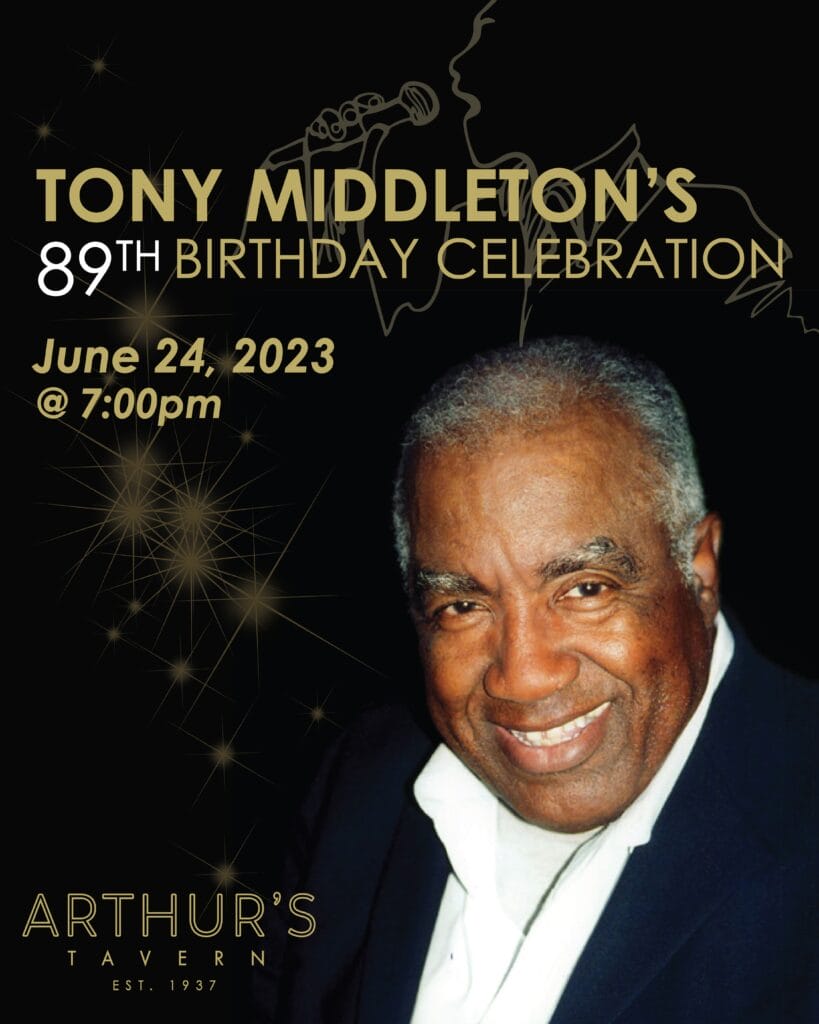 As Tony Middleton prepares to celebrate his 89th birthday, the prestigious Arthur's Tavern is honored to host this momentous occasion on Saturday, the 24th of June. Join us as we explore the fascinating life and accomplishments of Tony Middleton and invite you to be part of this extraordinary event.
Tony Middleton: A Life of Musical Brilliance
Tony Middleton discovered his passion for music at an early age. With a rich and soulful voice, he quickly garnered attention for his exceptional talent. Over the years, Tony has captivated audiences with his smooth and heartfelt performances, effortlessly traversing various genres, including jazz, blues, R&B, and pop.
Throughout his career, Tony Middleton has collaborated with music legends such as Smokey Robinson, Della Reese, and Quincy Jones. His versatility has enabled him to excel in both group and solo performances, earning him accolades and respect from his peers and fans alike. Tony's passion for music remains as strong as ever, and his performances continue to enthrall audiences worldwide.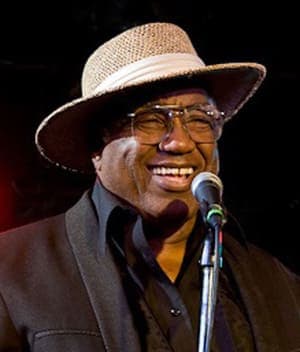 The Celebratory Event at Arthur's Tavern
To honor Tony Middleton's 89th birthday, Arthur's Tavern, a renowned jazz club located in the heart of New York City, is hosting a special celebration. Arthur's Tavern has been an integral part of the city's music scene since 1937, offering live jazz performances in an intimate and lively atmosphere. The venue's rustic charm, coupled with its rich history, makes it the perfect setting to commemorate Tony's extraordinary career and milestone birthday.
The celebration at Arthur's Tavern will feature Tony Middleton alongside a lineup of exceptional musicians, creating an evening of unforgettable music and joyous celebration. Attendees can expect to be swept away by Tony's timeless classics and soul-stirring renditions. From jazz standards to heartfelt ballads, each performance promises to showcase the depth and breadth of Tony Middleton's remarkable talent.
Reserve Your Spot at Arthur's Tavern
If you want to be part of this extraordinary celebration, Arthur's Tavern welcomes you to make reservations in advance. By securing your spot, you won't miss the opportunity to witness this momentous occasion and immerse yourself in the captivating Arthur's Tavern. The event will start at 7 pm this Saturday and end at 9:30 pm.
To make a reservation, visit the Arthur's Tavern website and navigate to the reservations page. Fill out the necessary information, including the date of the event and the number of guests, and submit your request. The friendly staff at Arthur's Tavern will confirm your reservation and provide you with further details to ensure a seamless and memorable experience.
Don't Miss This Once in a Lifetime Event!
As Tony Middleton prepares to mark his 89th birthday, Arthur's Tavern stands ready to host a celebration worthy of this legendary artist. Join us at this historic jazz club and revel in the remarkable talent and contributions of Tony Middleton, as he takes us on a musical journey like no other. Secure your reservation today and be part of an evening that promises to be a highlight of New York City's jazz calendar.