Jazz may have been born in New Orleans, but by the time the Prohibition era came to an end, it had found a second home in New York City. From Carnegie Hall to the Cotton Club, the strains of jazz wove through the streets. To this day, any visit to the Big Apple isn't complete without a visit to one of the storied jazz clubs in NYC.
Whether you're a jazz aficionado or not, you'll want to make the most of your jazz stops. That's where we come in – we'll guide you through some of NYC's most iconic jazz club moments, old and new.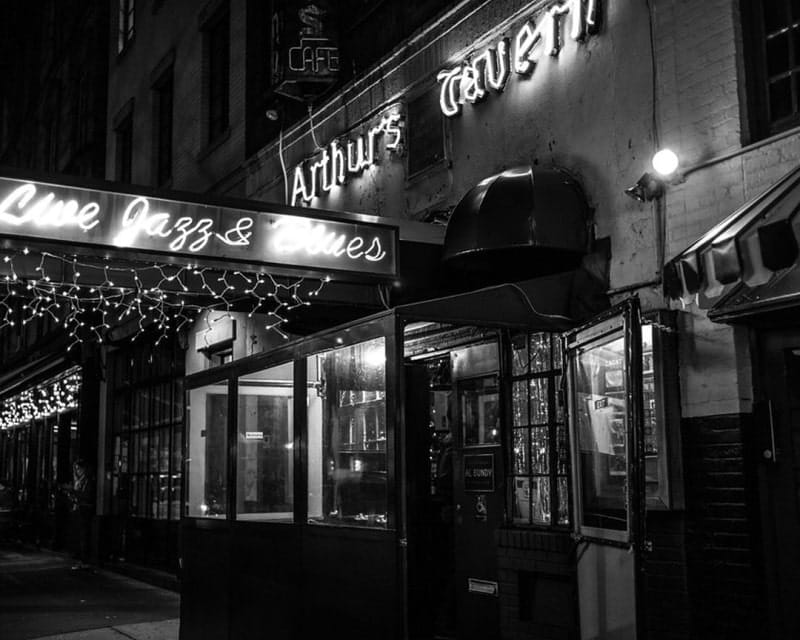 History of Jazz Music in NYC
From the early 1900s, jazz clubs in NYC were a haven for talented musicians, both established and up-and-coming. Jazz has a way of breaking down barriers, and although it got its start in Harlem, it soon spread across the city. Jazz giants like Duke Ellington and Louis Armstrong used the city as a launchpad for their creative genius, creating masterpieces that continue to influence American music.
New York was the birthplace of several new types of jazz, the first being Harlem Stride in the 1920s. New York native Fats Waller was probably the most famous of the Harlem Stride players. Then there was bebop, pioneered in the 1940s by innovative young musicians like Charlie Parker, Miles Davis, Dizzy Gillespie, and Thelonius Monk.
Alongside flourishing new jazz spots, some of the old clubs are still open, including our very own almost 90-year-old Arthur's Tavern in NYC. In fact, New York's jazz clubs remain the proving club for jazz musicians to this day. To make it big in jazz, you have to make it in New York City.
The Legends of NYC Jazz
When talking about the best jazz clubs in NYC, it's impossible not to mention the great musicians who found a home on their stages. From Cab Calloway to Roy Elridge, many talented jazz musicians found success and fame in the city that never sleeps.
Ella Fitzgerald got her start singing on the streets of Harlem before making her official debut at the Apollo Theater. Founded in 1935, Count Basie's band, the Count Basie Orchestra, moved to New York and found their home base at the Apollo Theater. Billie Holiday's sold-out 1948 concert broke the box office record at Carnegie Hall. The city also had a big influence on Louis Armstrong throughout his career – and you can even visit his New York home, which has been preserved and turned into a museum.
So many jazz greats made their names or played to packed crowds in New York. The stage at Arthur's Tavern has been graced by jazz icons like Charlie Parker, Roy Hargrove, and the Chicagoans. From the heyday of jazz until today, New York remains, in many ways, America's jazz capital.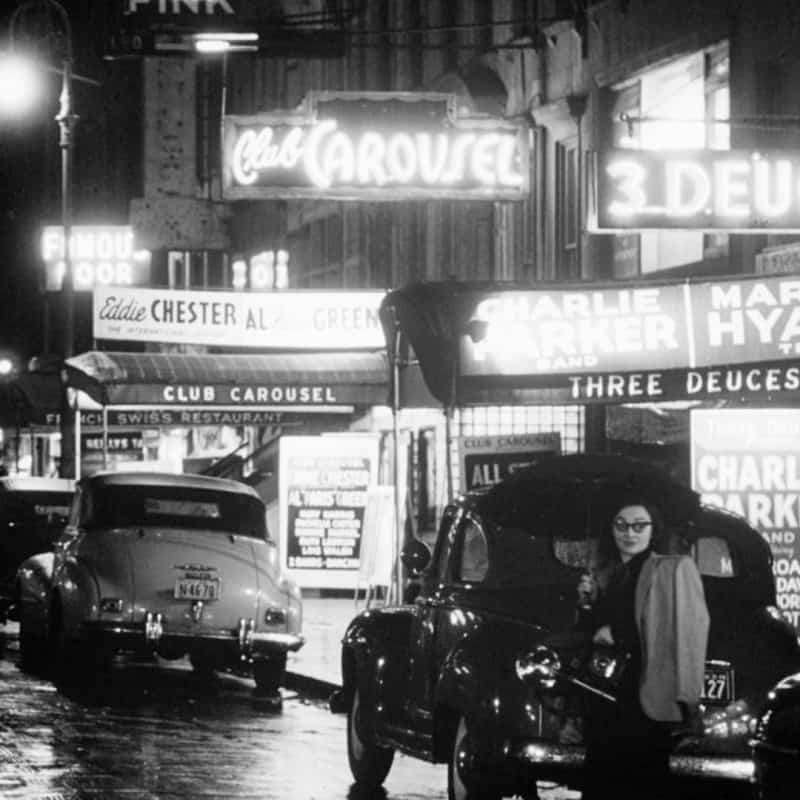 NYC's Famous Fusion Jazz Clubs
Jazz is an endlessly variable musical genre, a big tent that is welcoming to all. A constantly evolving art form, it's no surprise that it has given rise to several fusion genres, incorporating elements from other music styles. If you have an itch in a jazz niche, there's sure to be a jazz club or show that will scratch it for you in New York.
Live Performances & Events
Although these days we have a wealth of jazz music at our fingertips, it's best experienced live. One of the best ways to see a couple of jazz performers in a short amount of time is to check out festivals, weekly jam sessions hosted by jazz clubs in NYC, and other special events. True jazz enthusiasts won't want to miss this, so check the calendar when you're planning your next jazzy New York trip.
And, of course, whenever you happen to be in town, there are always live performances to enjoy at Arthur's Tavern. Make a night of it at our well-stocked bar, and don't forget to take a look at our upcoming featured performers on our calendar.