New York's West Village is a landmark of American bohemian culture. Thanks to its rich and diverse history, it's long been known as the place to go for a good time – and that's saying something in New York!
From the storied jazz clubs where the all-time greats took the stage to iconic touchstones of queer history, the West Village contains so much more than its laidback vibe may suggest. This has been the home of counterculture for over a century, from the Beatniks to Bob Dylan.
In one night, you can party the house down at the historic Stonewall Inn and then chill out at Arthur's Tavern, a jazz haven that's one of the neighborhood's oldest bars. Every night out is one to remember at the best bars in the West Village.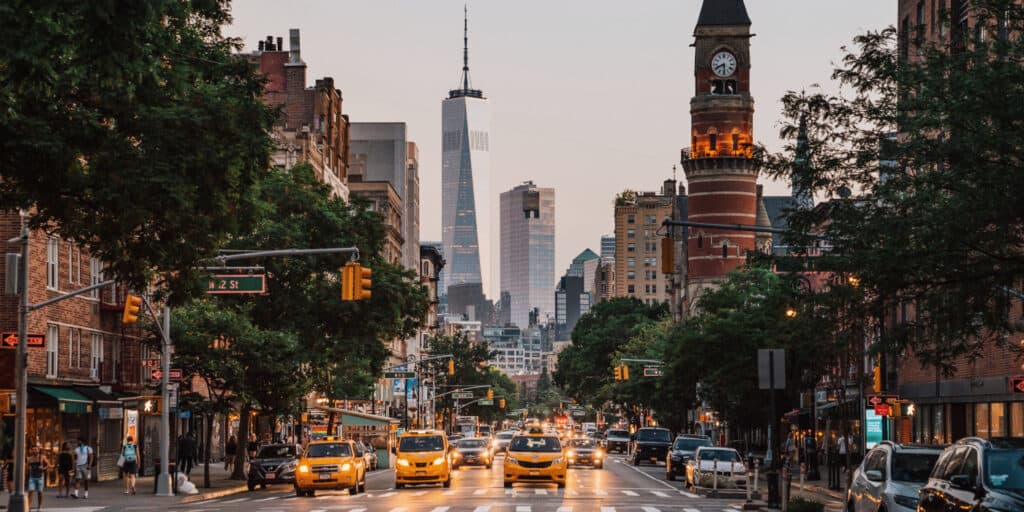 West Village's Trendy Vibe
Although there are signs of gentrification, the West Village has never lost its trendy, artsy feel or its rebellious spark. It's a place to look at the world through a different lens, and continues to be a gathering place for creative minds and cultural enthusiasts.
This atmosphere is clear in the wide variety of West Village bars and clubs. Although each has its own vibe, they all share the neighborhood's youthful, creative energy in their own way. Unlike other places, the West Village has managed to maintain its sense of history while still living on the edge of the new and exciting. You can enjoy a modern cocktail at a century-old bar, listen to avant-garde jazz where the greats once played, or just let down your hair and party all night long.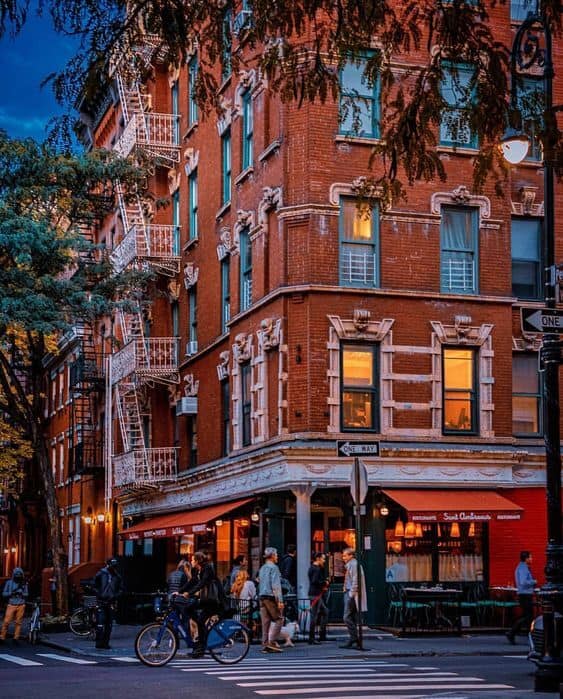 Chic & Welcoming Setting
No matter where you go in the West Village, the neighborhood exudes a certain sense of style and flair. Many of the bars in the West Village actively cultivate an air of sophistication. Going out in the West Village should feel like an event, no matter where you end up. That said, there is also a warmth to the neighborhood, the feeling of an impromptu jazz jam session where everyone is welcome.
Innovative Mixology at This West Village Bar
Once you've arrived at your chosen bar, make yourself comfortable and order a drink. Despite the history around you, the bartenders of the West Village aren't stuck in the past. West Village cocktail bars have a wealth of inventive, delicious cocktails alongside the top-notch beer, wine, and spirits on offer, always at the cutting edge of new cocktail trends.
At Arthur's Tavern, our cocktails are a point of pride. Each one evokes a part of our rich jazz past. If you're feeling as smooth as swing jazz, try The Show Must Go On, with its bold, bittersweet combination of Van Gogh Double Espresso Vodka and The Screwball Peanut Butter Whiskey. Not a fan of alcohol? Take a walk on the Latin jazz side with the Honey Beats, a playful fusion of tart raspberry and refreshing lemon. You can find the full menu of cocktails to explore on our website.
Most Exquisite Wine Bar Destinations
For those with a sophisticated palate, you won't be disappointed by the wine bars of the West Village. Wine bars are an excellent choice for a quieter night out with friends. For something a little out of the ordinary, keep an eye out for tastings, happy hours, and other events.
Our wine cellar has a carefully curated selection for every occasion. Our whites range from the Terrazas de los Andes Chardonnay, with its notes of citrus and stone fruit, to the floral notes of the Whispering Angel Rosé. Meanwhile, the reds include the Skyside Pinot Noir, which balances subtle berry notes and hints of earthy spice. We also stock sparkling classics like Moët and Prosecco. Take a look on our website for the full wine selection.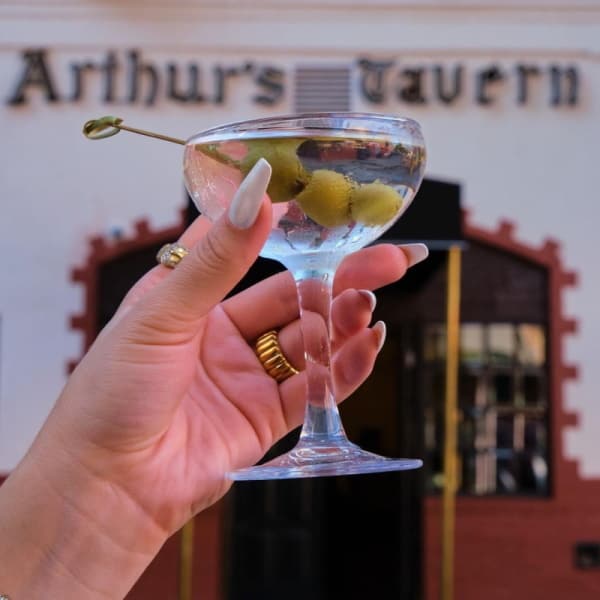 Tips For an Unforgettable Night Out
It's clear that there's nothing like the experience offered by West Village. There's a selection of bars and clubs within easy walking distance, making bar-hopping a breeze. Why restrict yourself to just one piece of the West Village mosaic?
So many of these spots are just a few minutes away from Arthur's Tavern, the perfect meeting place for your next night out. Remember to plan ahead and make reservations where possible for the more popular West Village bars to avoid long waits or disappointment, especially when there's live music on offer. Whether you're planning a wild weekend, celebrating a special occasion, or just getting together with friends, we'll see you in the West Village!