You don't have to spot a fedora or wear your Sunday clothes to enjoy jazz. Nor do you really have to understand it to appreciate it. It's smooth like that. If you're curious if jazz has a place in the world today, you only have to walk past a jazz club in NYC to never wonder again. Maybe you've tried it, and it just seems like an exclusive club for old-time music lovers and hipsters. But jazz expects very little, only for you to come as you are and simply lose yourself in the experience.
The great jazz pianist Thelonious Monk said, "I don't have a definition of Jazz. You're just supposed to know it when you hear it." Have a sip of your Bombay Sapphire gin on the rocks and an old-fashioned fashioned for your friend over there. This short yet beating intro to NYC jazz might just blow your horn.
The Historic Sounds Of Jazz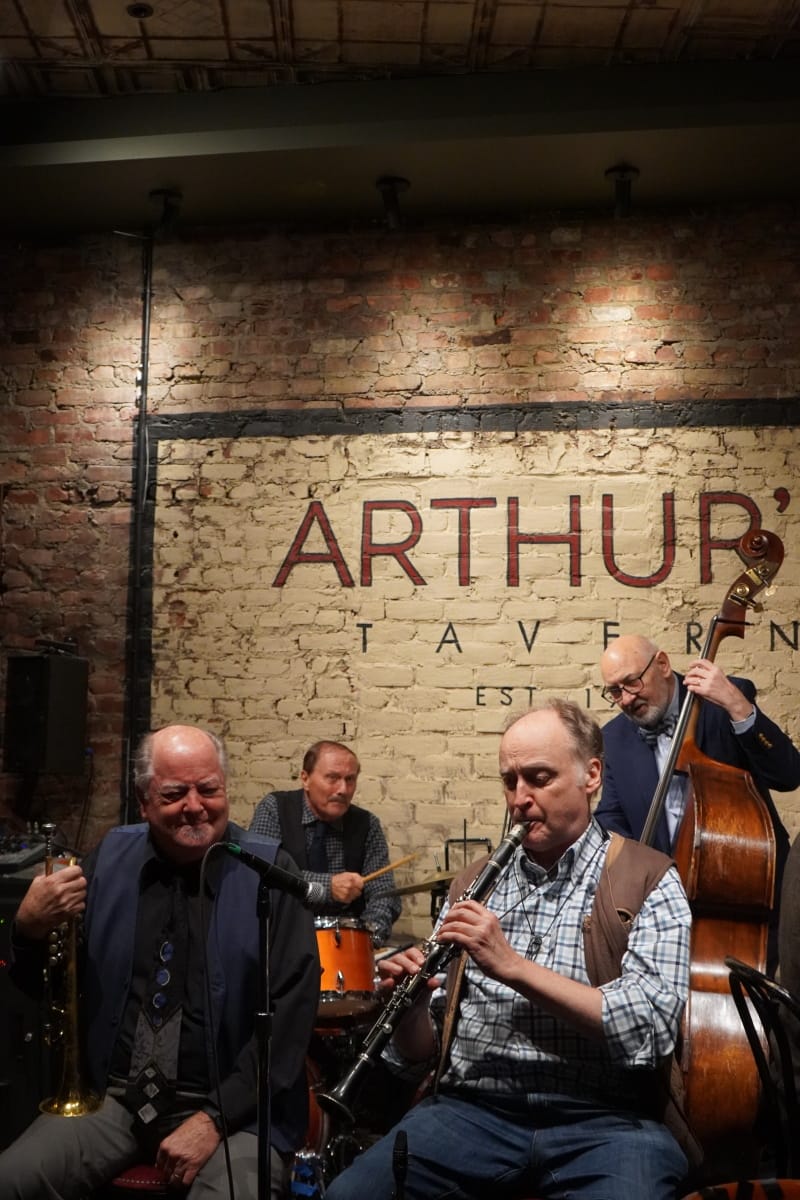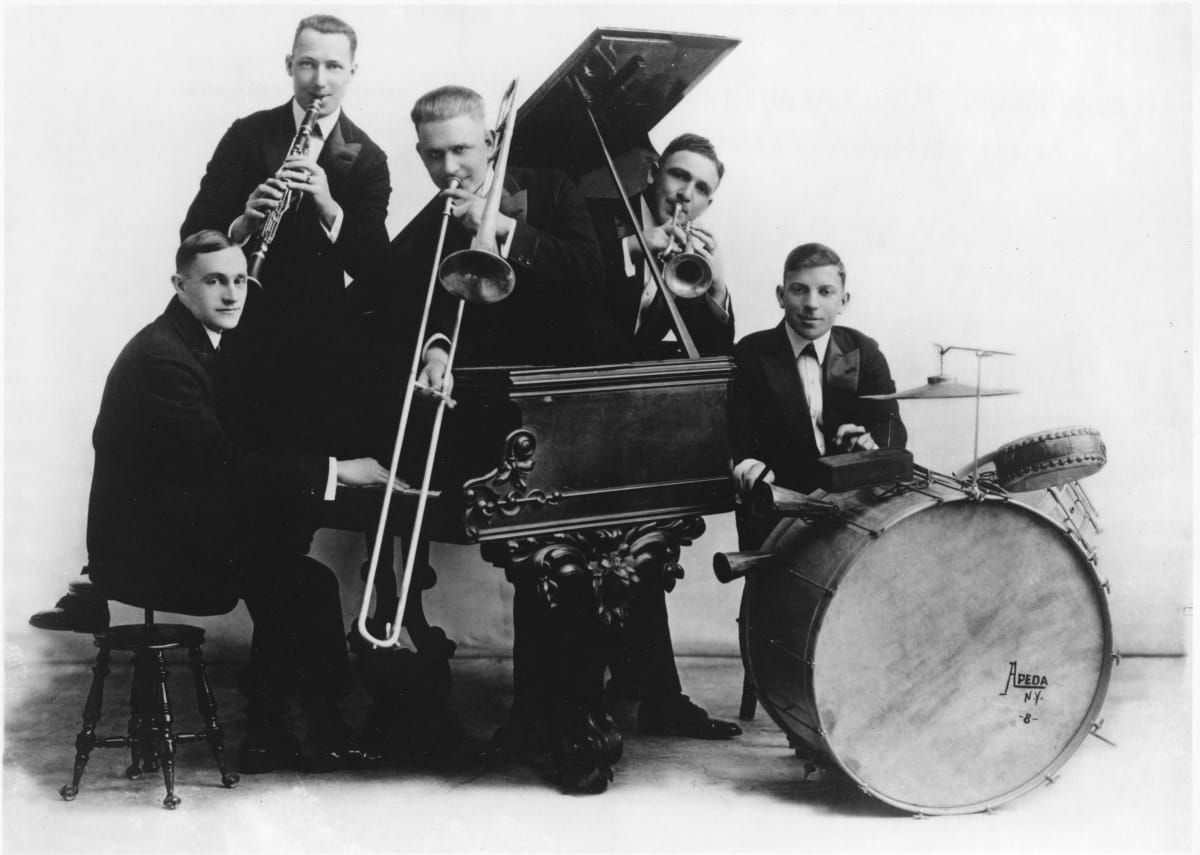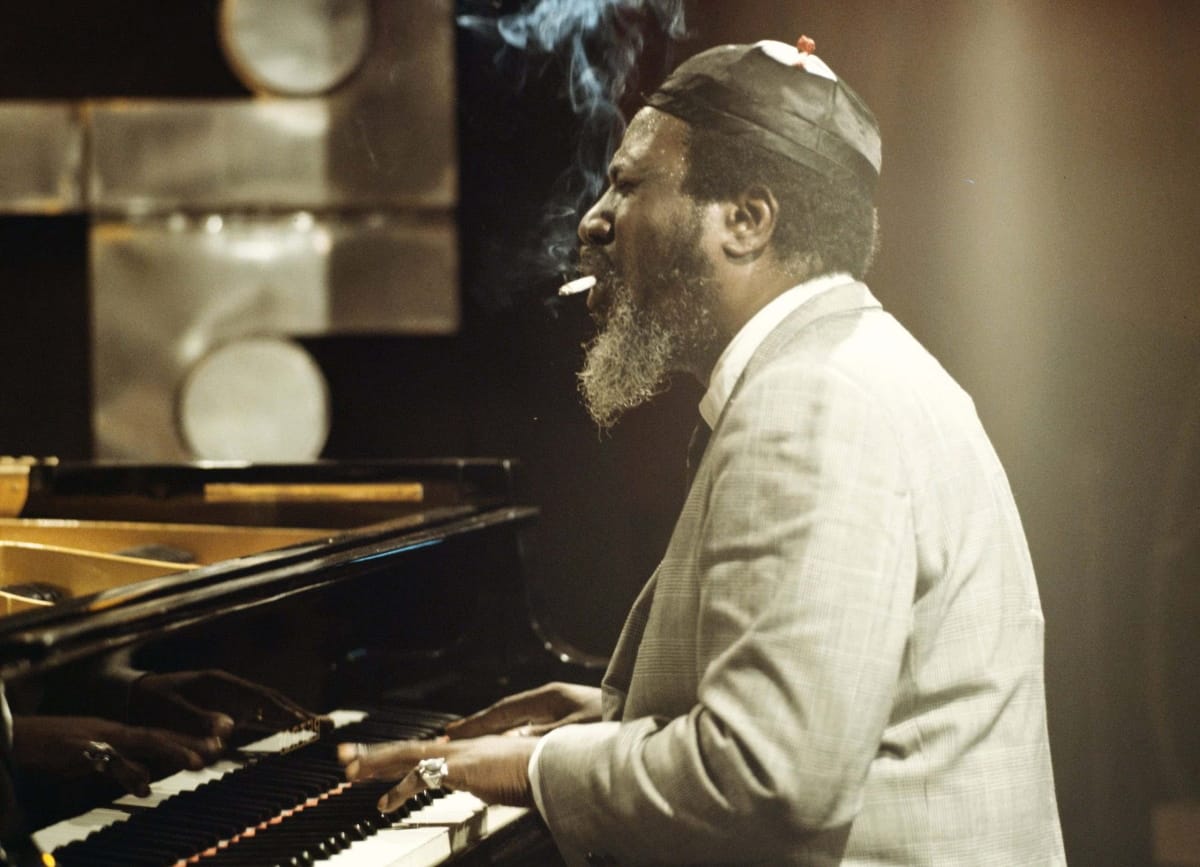 We won't keep you long. We can go all night, especially with a good whiskey in hand. Jazz is not a solo artist. It has a lot of influences from near and far, but it has also been instrumental to other music genres, like rock 'n roll (Elvis Presley, Chuck Berry, and even Led Zeppelin), hip hop (Tupac), rap (Kendrick Lamar), and pop music (Prince and Amy Winehouse).
So, how did jazz start? First thing's first: any attempt at retelling the complex roots and delicate nuances of jazz is, despite its narrator's best intentions, misleading. It just doesn't really play that way. You won't become a jazz connoisseur from a textbook; it's everywhere at the same time, but it's always open to your curiosity. Even so, in the words of Nat King Cole, "Let's try" anyway.
"Jass" was a slang term meaning spirit, energy, and vigor, used as early as the 1860s. New Orleans, a melting pot of cultures in the South in the 1910s, would become the birthplace of jazz. By the roaring 20s, the sound of the decade would soon be buzzing and tapping into towns like Los Angeles, Denver, Baltimore, New York City, and even mining towns in Colorado. The NYC jazz speakeasy, as we know it, would come to draw a crowd with its own distinct sounds.
New York City & the Jazz Age
The Dixieland Jazz band's visit to New York signaled the start of an NYC jazz era. It was 1917, and an enigmatic music renaissance began that would later embrace legendary musicians like Louis Armstrong, Duke Ellington, and Count Basie in speakeasies during the prohibition era.
By the 1930s, prohibition ended, and NYC jazz clubs were already steadfast go-to social joints in their own right. Speakeasies in NYC were the apple of this city's musical eye, especially when it came to jazz. Iconic names like Ella Fitzgerald, Billie Holiday, Nat King Cole, and Lena Horne would amass an even bigger gathering around the vibrant sparks that captivated NYC crowds. NYC jazz would soon prove itself as the bustling, exciting hub of jazz for decades to come.
Today's Contemporary Jazz Scene
Enter contemporary jazz, stage left. Contemporary jazz is a term used for jazz music in the late twentieth century and early twenty-first century, often under two sub-genres: modern jazz and smooth jazz.
Drawing from pop music, funk, and 1960s jazz fusion, modern jazz became popular among jazz enthusiasts and casual listeners in the 1980s and 1990s. Smooth jazz is even further removed from its traditional jazz roots, favoring more uncomplicated melodies. The goal of contemporary jazz is more room for interpretation and improvisation.
George Gershwin pondered, "Life is a lot like jazz. It's best when you improvise." Improvisation is jazz, and jazz is improvisation. Jazz musicians took it and ran with it – the improvised flow still follows jazz to this day. It's perhaps one of the most important takeaways any time the word is uttered, especially for the casual listener looking to explore.